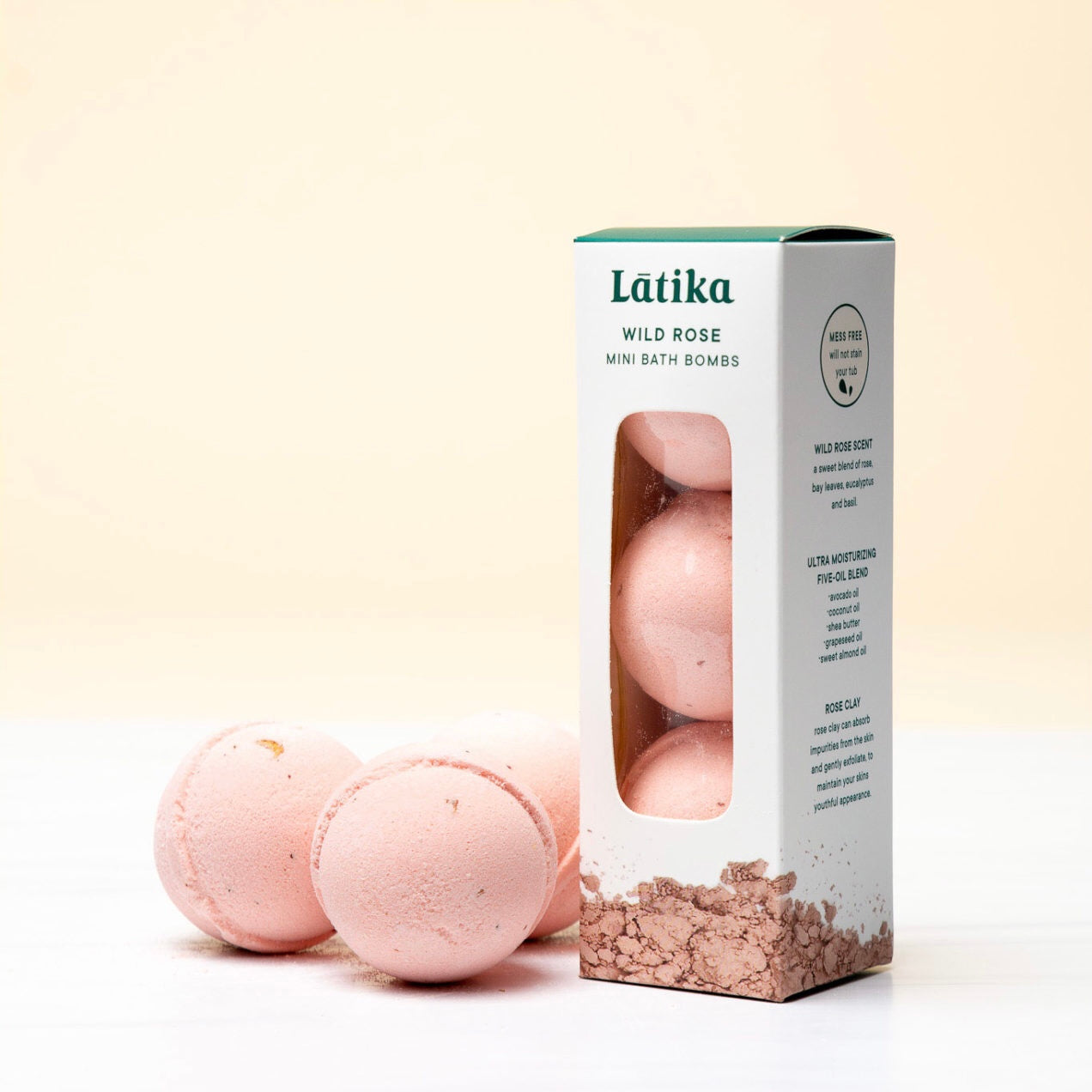 Wild Rose - Mini Bath Bomb Set
enjoy 3 mini bath bombs packaged individually within our beautifully designed box. just like our larger bath bombs, these mini bath bombs are handmade with our custom 5 oil blend and are mess-free.
These bath bombs smell like a sweet blend of bay leaves, rose, eucalyptus, and basil.
rose clay can absorb impurities from the skin, and gently exfoliate, to maintain your skin's youthful appearance.
five oils blend– each bath bomb contains a generous amount of nutrient-rich and ultra-moisturizing oils such as avocado, coconut oil, shea butter, grape-seed oil, and sweet almond oil.
mess-free– we believe the fun should last even after you finish your bath. that is why we make sure our bath bombs will only require a quick rinse after use. the colors are easily washed off and will not stain your tub!
Photos courtesy of Latika