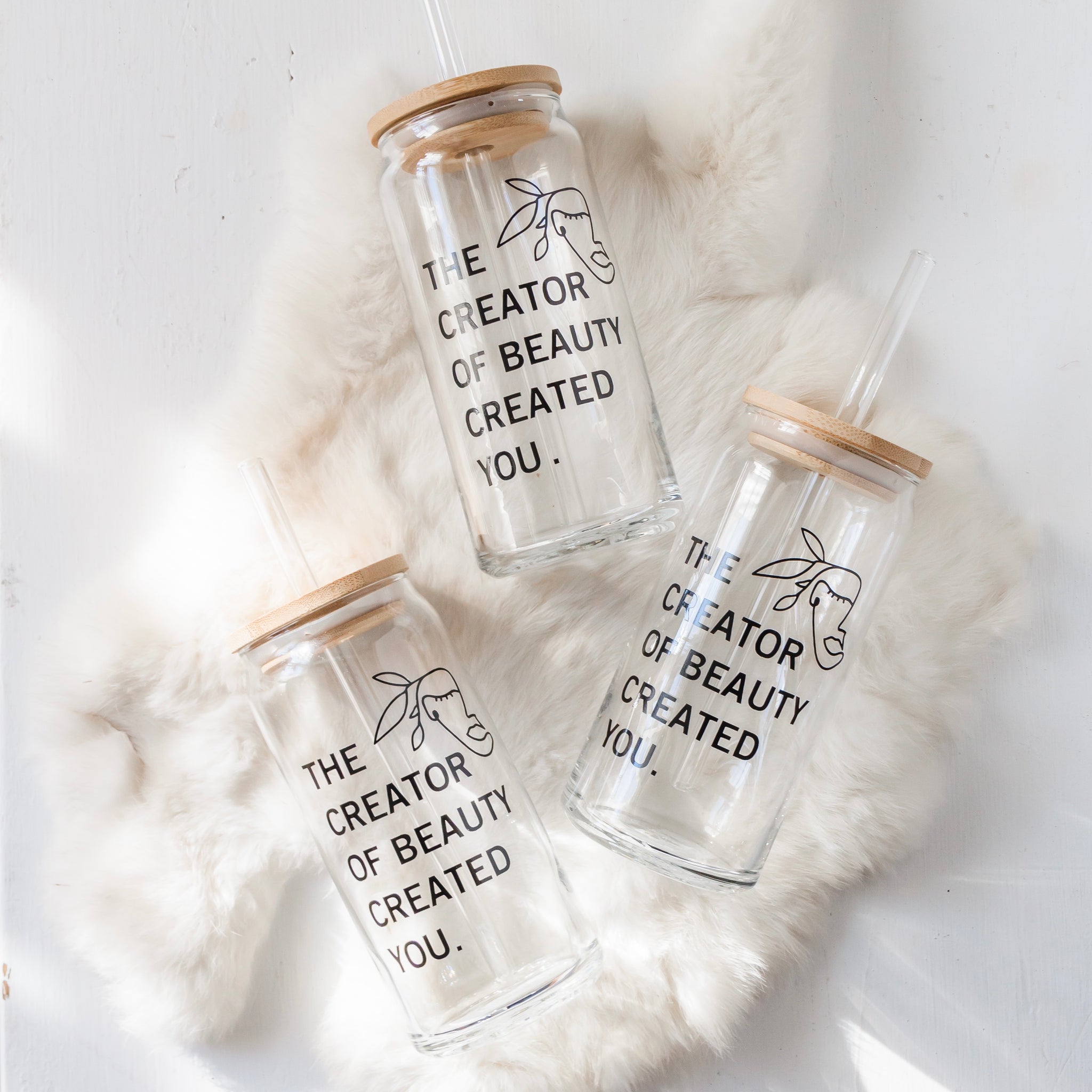 "Creator of Beauty" Glassware
"The Creator of Beauty" line has a brand new addition - in glassware! 
This timeless message is now available on stunning 20oz. glass cups, and come with a suctioned bamboo lid and glass straw! 
Your morning lattes are about to be aesthetically "on point!"  
They are locally handmade!
"The Creator of Beauty Created You!" 
CARE: Hand wash only - Not microwave or dishwasher safe.