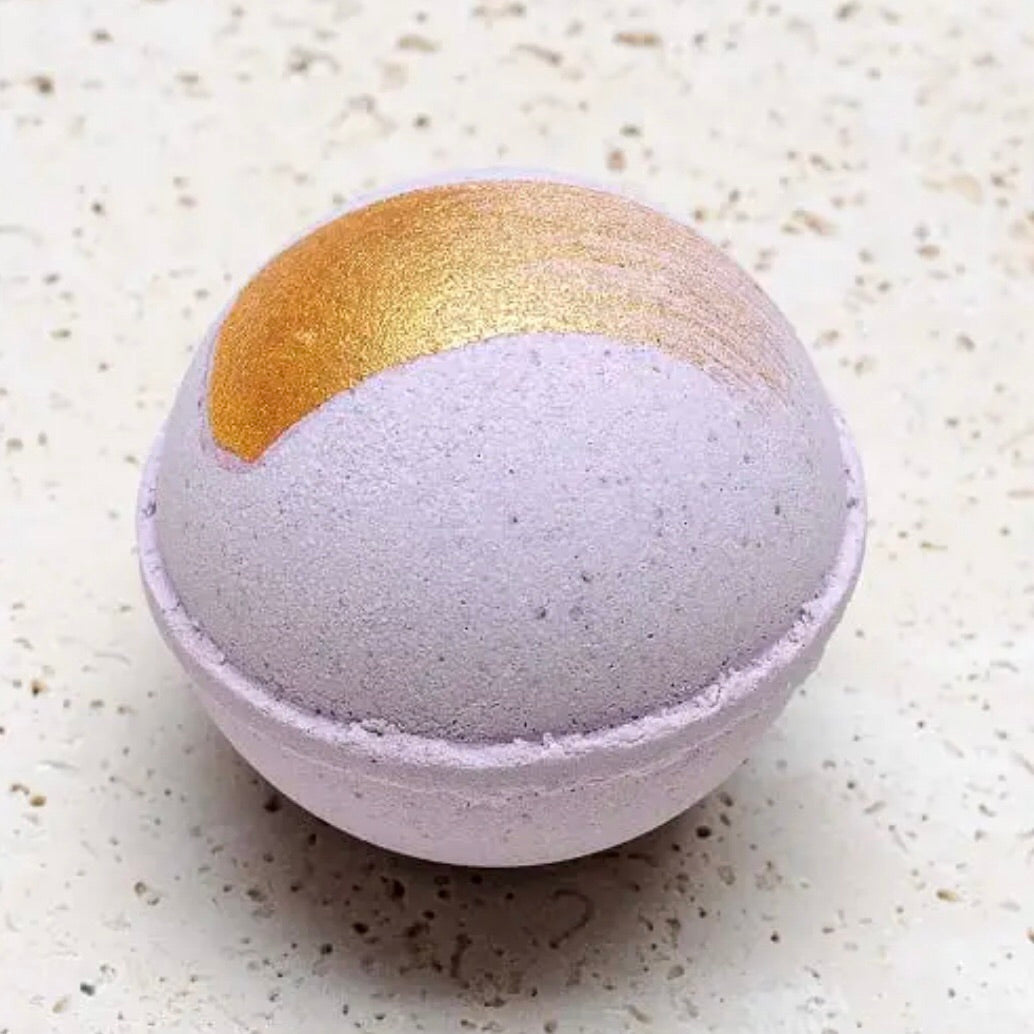 Lavender Bath Bomb
Ahhh. The Lavender Bath Bomb is a fresh herbal blend of lavender, clary sage and eucalyptus. A pleasant crisp and calming aroma. Hand-painted with shimmering gold mineral mica powder, it is a luxurious symphony of aroma and color.
Elevated, moisturizing - each bath bomb is hand-decorated and puts on a delightful two to three minutes show, fizzing and turning the water different colors. Take a moment and relax. You do so much and work so hard. It's time to slow down, breathe in the most lovely smelling bath bomb, and soak away the worries, stresses, and tensions from the day. Enjoy, beautiful!

Ingredients: SLS FREE | PARABEN FREE | PHTHALATE FREE | MESS FREE baking soda, citric acid, coconut oil, avocado oil, grape seed oil, sweet almond oil, shea butter, phthalate-free fragrance, color, salt, polysorbate 80.
Each bath bomb comes individually shrink-wrapped