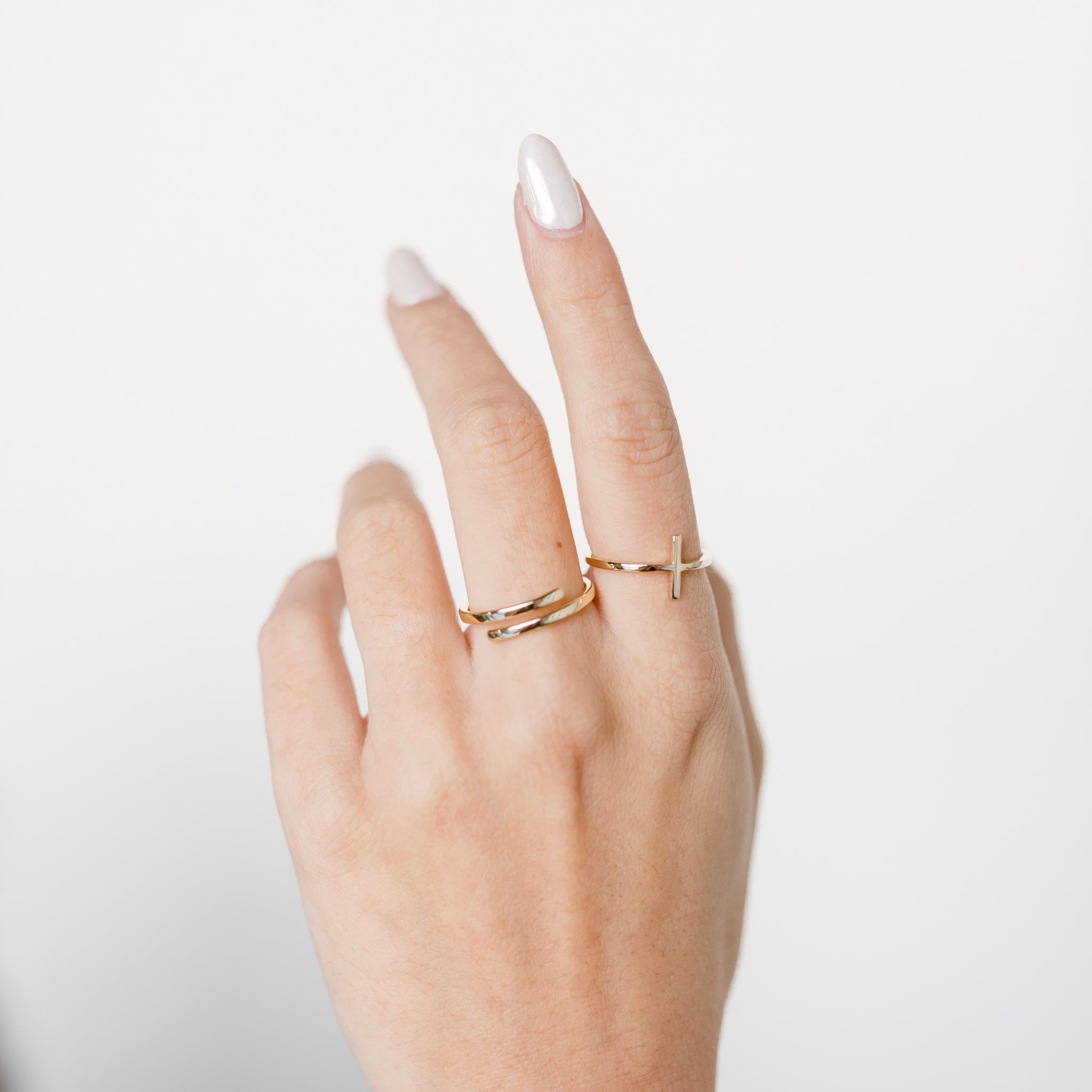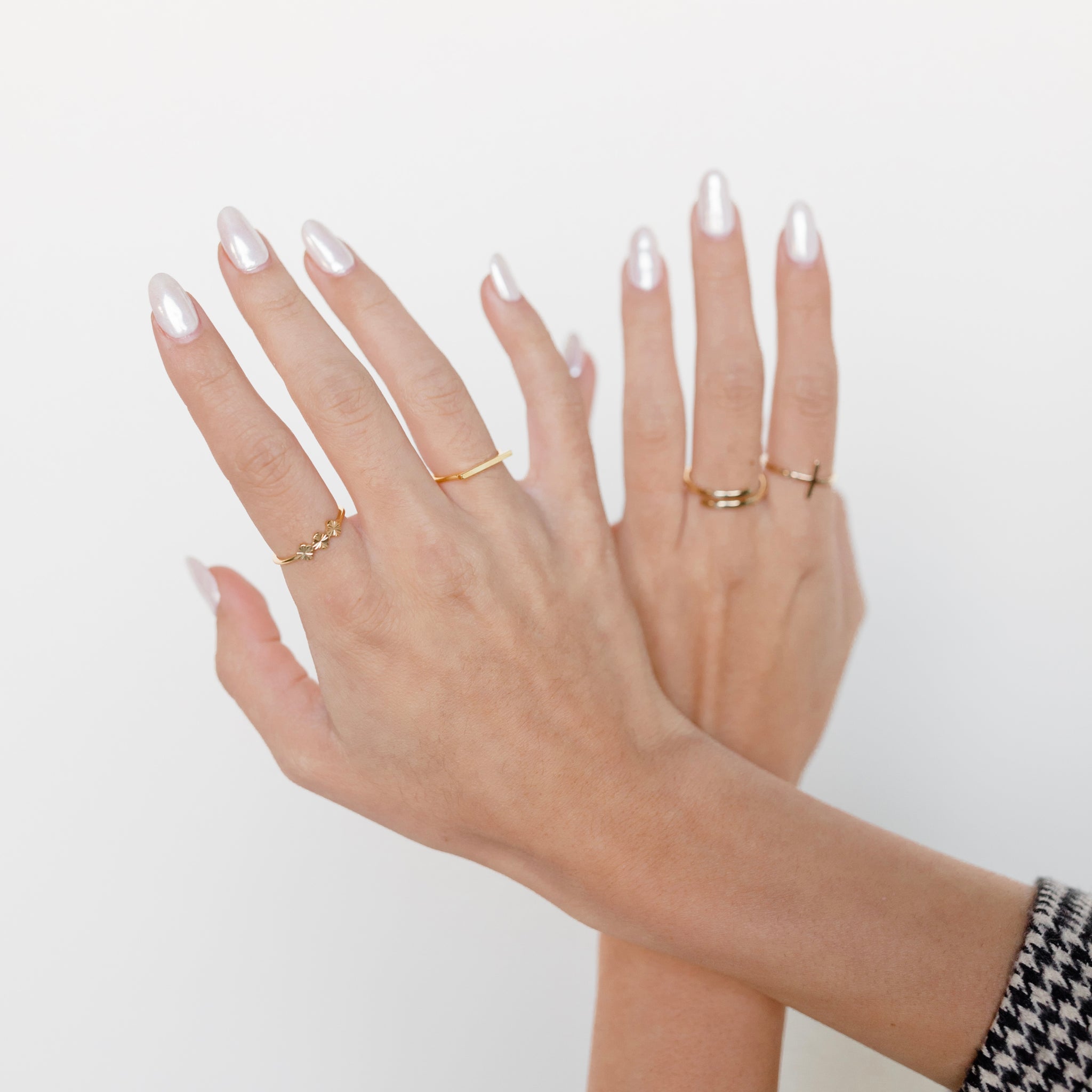 North Ring
The North ring is exquisite! We love the vertical bar that points "north!" 
the North is 18k gold plated with a protective coating for longevity. 
She will not tarnished when cared for! 
A girl can never have too many rings! 
The North Ring Is pictured on the right of the first image.