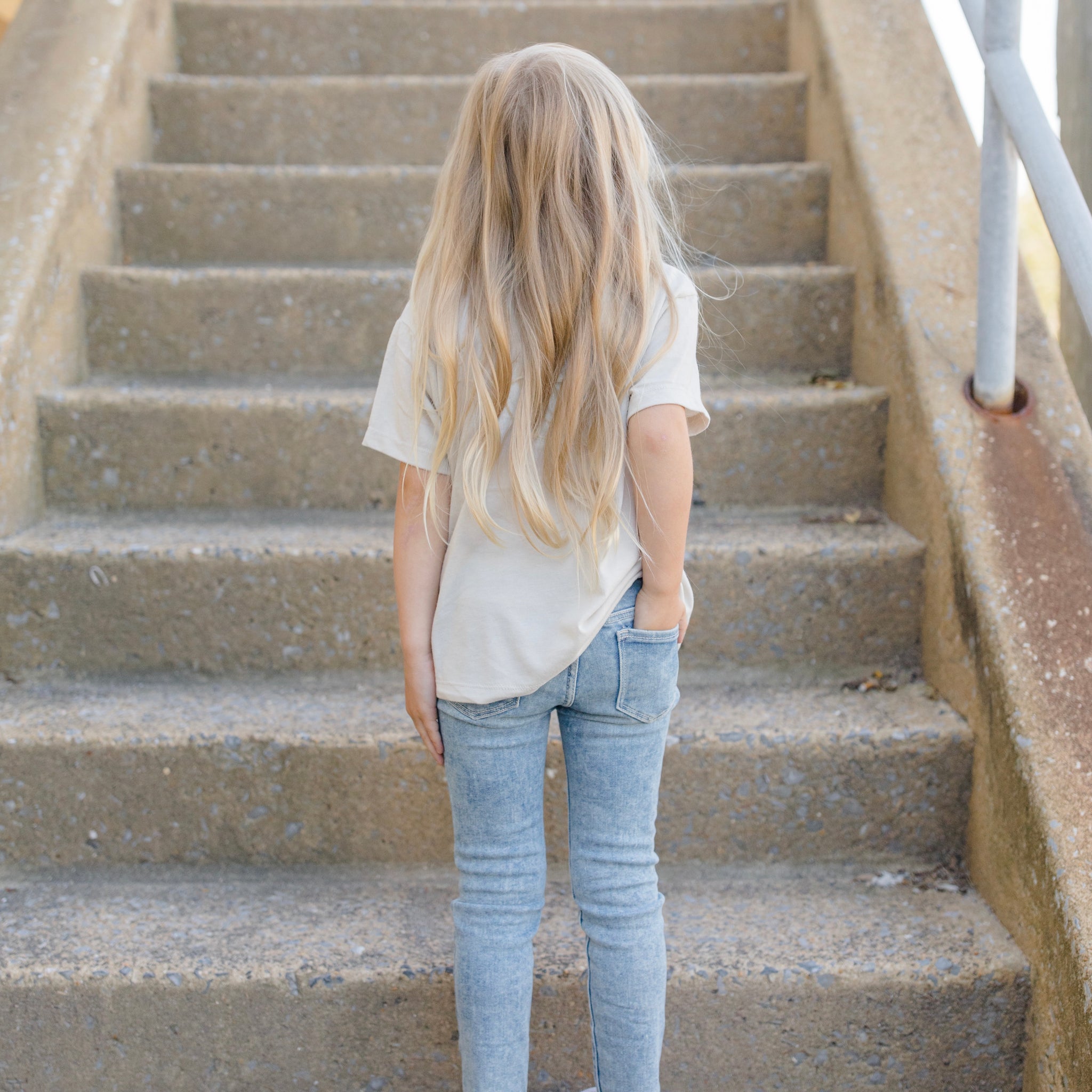 "Creator of Beauty" Youth Tee
One of the most powerful truths that we can share with the younger generations is that they were created in God's image. That they are beautiful because they exist. The creator of beauty itself is the very one who has knit them together with intentionality, purpose, and beauty. 
The "Creator of Beauty" Youth Tees are a beautiful reminder to help spread the beautiful truth that everyone was born with beauty! 
These tees are ultra soft and comfortable! 
COLORS: Mauve & Dust
FIT: These tees fit true to size 
MATERIAL: These tees are from the Bella Canvas product line. Wash on cold cycle / line dry or tumble dry on low heat. 
"The Creator of Beauty Created You!"