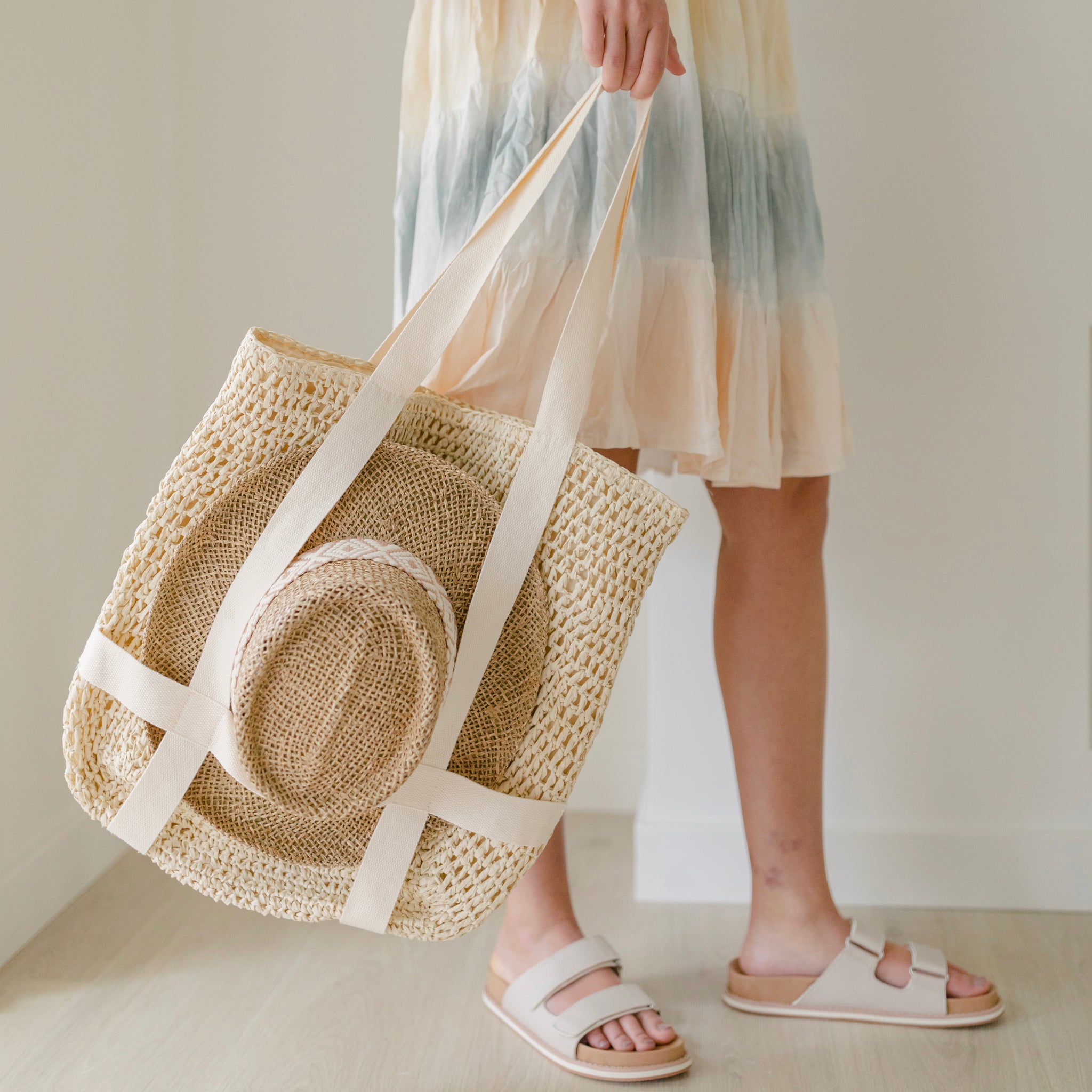 Day Trip Bag and Hat Holder
You read that right! 
The Day Trip Bag is not just a bag, but can also carry your flat brim hat with ease! Here are all the details. 
Perfect for the beach, the market, a winery, or any outing! You will love the external weave on the Day Trip Bag! It is fully lined on the inside and features a small pocket. The top is also zippered to keep all of your belongings safe and in one place! 
Hat Holder: Simply take any flat brim hat and slide her between the straps on the outside of the bag. The Day Trip Bag will safely protect your hat while she's not in use, and free up your hands! 
This bag is a must-have for anyone who loves flat brim hats!