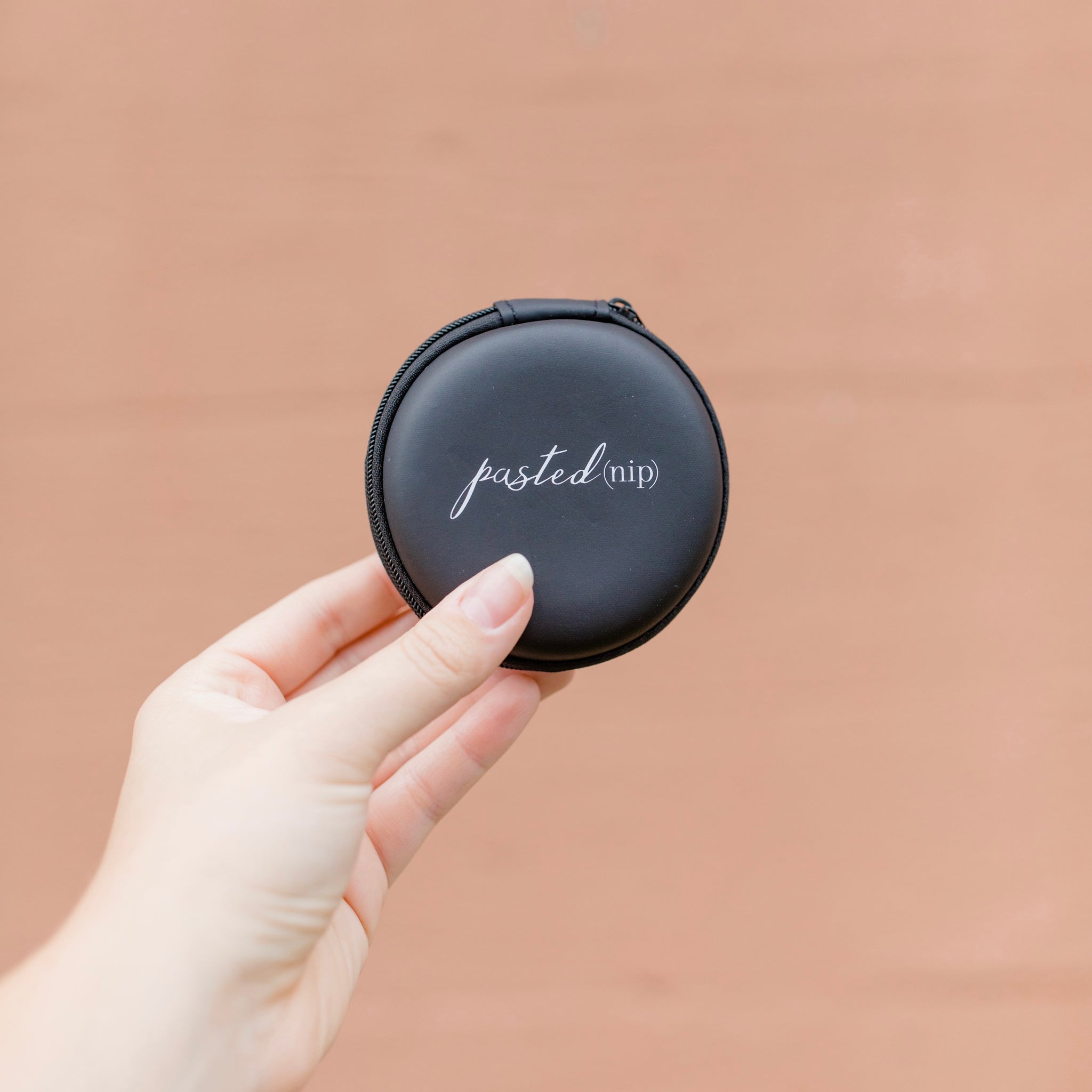 Pasted Nip Covers
Pasted Nip Covers are perfect for those beautiful dresses with open backs or deep necklines. No more worrying about straps or lines showing! They come in three colors...light, medium, or dark, for various skin tones. 

They are reusable for up to 15 wears, and come with a case!
They are not sticky, nor do they leave a tacky residue. 
Hypoallergenic, Water / Sweatproof
SIZE: 6.5 cm x 6.5 cm

COLORS: Light, Medium, and Deep