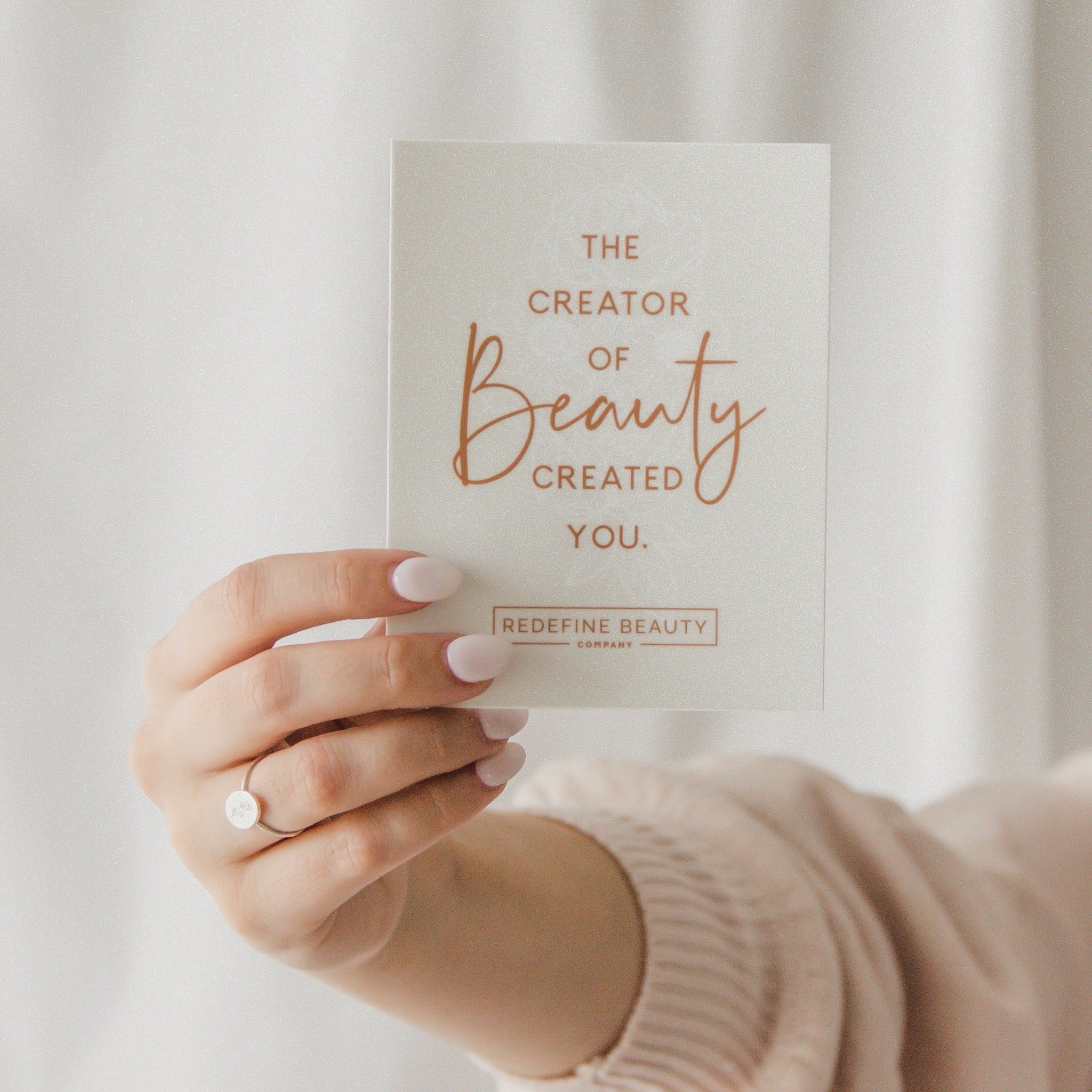 "Creator of Beauty" Sticker
"The Creator of Beauty Created You."
The very author, designer, and ultimate creator who made the stars, heavens, sunsets, and beauty itself - is the same creator that designed YOU. 
We don't have to try to "achieve" beauty, because we were already designed that way!
This message is a powerful reminder and encouragement no matter who you are and what season of life you find yourself in! 
Give the gift of this encouragement to a friend, or even yourself, by picking from two gorgeous sticker designs! 
Floral Sticker Size: 3.5" x 4.5"
Silhouette Sticker Size: 4" x 4"